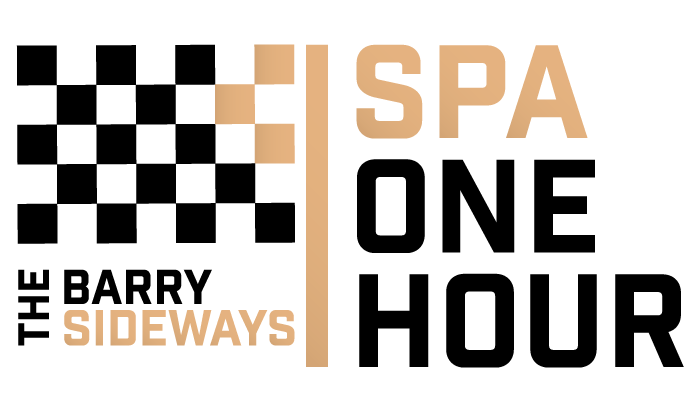 Join the Barry Sideways
Spa One Hour Race
October 10th /11th 2020
Spa-Francorchamps Circuit
Dear Racer,

The Sideways Club would like to Cordially invite you to join us at the Legendary Spa Francorchamps circuit for the " The Barry Sideways Spa One Hour " race at the Hat Trick Meeting on the 10th/11th October 2020.

You are receiving this email because you are a regular Driver with Motor Classic Belgium on the Spa Circuit. Many thanks.

If you have already entered, please feel free to pass this on to anyone else that you think might like to enter.

If you do not wish to be included in these emails further, please unsubscribe by clicking on the 'unsubscribe' link at the bottom of this email.

We are very privileged to be invited to race once again at this marvelous circuit which is a great favourite even with many of the Formula One drivers!

If you're looking to add a healthy dose of adrenaline to your weekend, "The Barry Sideways Spa One Hour" will give you a great chance to tame the famous Spa-Francorchamps circuit, with its technical nature and its beautiful setting always challenging the best of drivers.
Format of the race
• Qualifying practice shall be of 1 session of maximum 30-minute duration on Saturday, October 10.
• The race shall be of maximum 61-minute duration on Sunday, October 11.
• The race is by invitation and is part of no championship.
Drivers
• Optional 1 or 2 drivers.
• National A licence or above.
• Compulsory 1 minute pit stop (incl. fuel/driver change)
Eligible Tyres
• Treaded E marked tyres or treaded DOT approved tyres only. No slicks.
• Wet tyres are free.
Mandatory Safety Equipment
• Cars and drivers must comply with RACB mandatory safety rules.
• Please read : www.spaonehour.com/index.php/safetyequipment/
Maximum Noise Limits
• 107dB on the track, measured at 15m from the centreline of the track.
Refuelling
• Refuelling is allowed during the race. Splash & dash if required in the dedicated area.
• The driver must be out of the car during the refuelling procedure.
• The team refuelling in the pits must have a fire extinguisher of minimum 4kg in the pit.
Entry Fee
• The entry fee is 350 euros per car.
• The fuel is neither included for the practice nor during the race.
If you are interested in participating in the "Barry Sideways Spa One Hour" race, please complete the online Application Form at www.spaonehour.com/index.php/application-form/

I hope to see you at Spa!

Kindest regards,
Cheng Lim
The Sideways Club
07836 699339
cheng@thunderroadcars.com